2023 Acura Integra
Starting at $30,000 est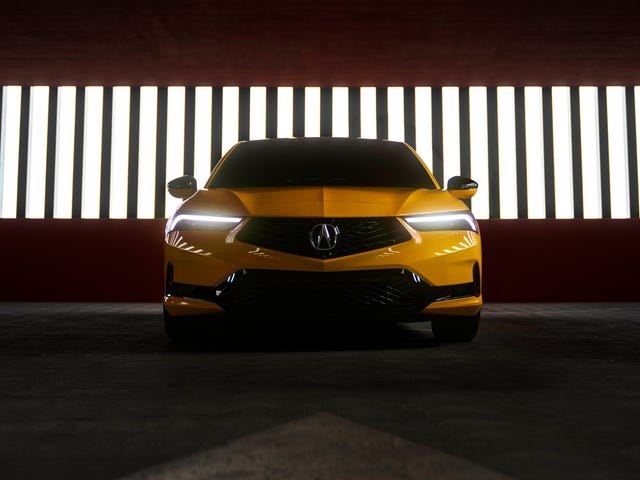 ACURASelect a year2023
BY DREW DORIAN
Overview
Honda's Acura luxury division will soon relaunch an iconic nameplate and shake up the entry-luxury compact segment with an all-new Integra, replacing the aging ILX sedan in the lineup. Some may wonder why a luxury automaker would choose to launch a sporty car in the age of the SUV, but we'd be quick to remind them that the Integra is a big part of what made the Acura brand. The new car will be offered with a six-speed manual (an automatic will be optional) and shares its underpinnings with the all-new Honda Civic. The Integra comes with the same turbocharged 1.5-liter four-cylinder engine that's in the Civic Si, but we're hoping for an even perkier powertrain in a revived Type S model. And in the future, who knows? Maybe there will be an Acura Integra Type R that recalls the limited-edition screamer of the late Nineties.
What's New for 2023?
Acura's revived Integra will be an all new model for 2023 and we have been told production will start in 2022.
Pricing and Which One to Buy
Integra $30,000 (est)
Integra Type S $40,000 (est)
Acura claims to be targeting a starting price around $30,000 for the base Integra. If a racy Type S model is in fact in the cards, we expect it to cost significantly more than a standard Integra. We will find out more about the Integra's powertrain, pricing, and standard and optional features closer to car's on-sale date and will update this story with details when we get them.
Engine, Transmission, and Performance
Acura has said that the new Integra will be powered by a turbocharged 1.5-liter four-cylinder engine borrowed from the Civic Si, but the company hasn't released a horsepower figure. We are expecting at least 200 hp from this mill and buyers will have the choice between a six-speed manual or an automatic transmission. Front-wheel drive will likely be the only setup but the Integra will come standard with a limited-slip differential.
About Author